Here is a a surface of degree 6 (a
sextic
) in projective three-space that has 65 nodes. It was discovered by
W. Barth
in 1996. The amazing fact here is that a sextic can never have
more
than 65 nodes -- so Barth's sextic is really an extreme case. It is in fact the first known example of this kind. Look into the paper
Barth, W.: Two projective surfaces with many nodes, admitting the symmetries of the icosahedron. J. Algebraic Geometry 5, 173-186 (1996)
to learn about the construction of the surface and its equation.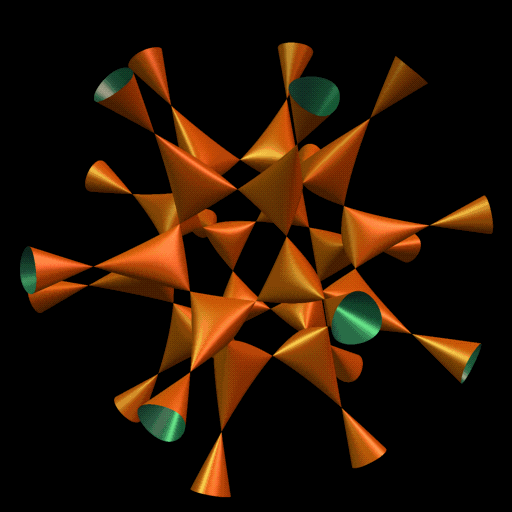 The nice computer picture shown above was made by Stephan Endrass using his program
SURF
. (SURF can draw pictures of a surface in three-space when you provide an equation of the surface.)
If you are interested in a classical surface, don't forget to have a look at Clebsch's diagonal cubic.