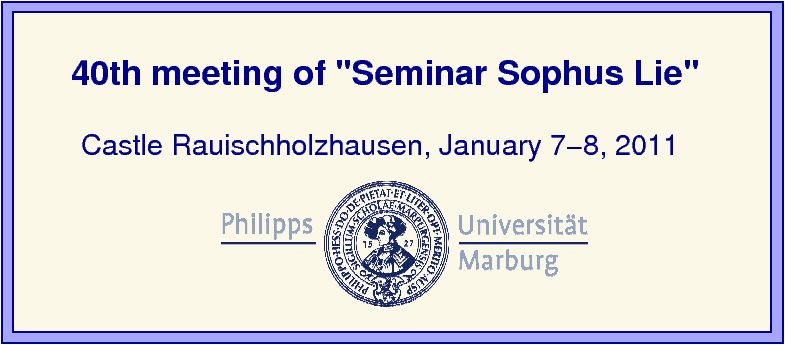 The workshop takes places at Castle Rauischholzhausen near Marburg. Its aim is to bring together in a casual and friendly atmosphere mathematicians working on all areas of analysis, geometry and algebra that are related to Sophus Lie's work [more information...].
Plenary speakers include:
Miroslav Englis (Prague)
Yury Neretin (Moscow)
Bent ěrsted (Aarhus)
Michael Pevzner (Reims)
Martin Schlichenmaier (Luxemburg)
Genkai Zhang (Göteborg)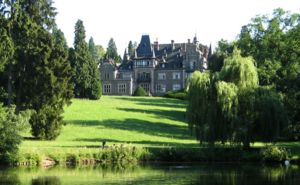 For all organisational questions, please contact Ms. Monika Teubner (teubner@mathematik.uni-marburg.de).
- sponsored by MARA - the MArburg University Research Academy -
---
Questions and comments concerning this page should be addressed per e-mail to agricola@mathematik.uni-marburg.de
---
Ilka Agricola / 27.11.2010